THE ROYAL SILVER JUBILEE 1977
IN MEMORY OF THE REIGN OF QUEEN ELIZABETH ll
On the 7th February 1977 at the Royal Chapel of All Saints in Windsor Great Park a very special private service was held.
This service was to celebrate the Queens 25th Anniversary of her Accession to the throne which was attended by all the close members of the Royal Family and workers of the estate.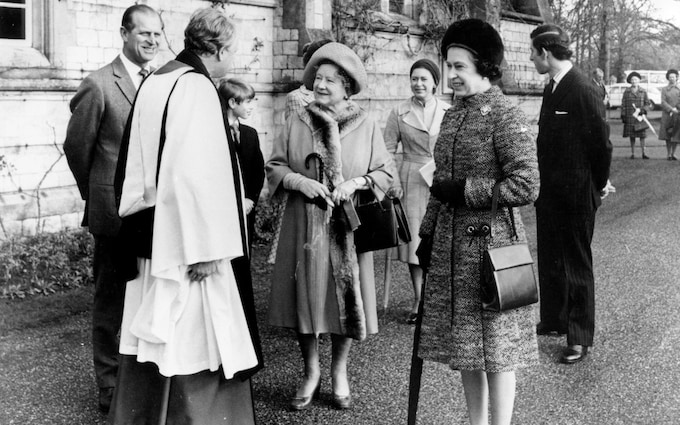 The Royal Chapel of All Saints is a Grade II listed church and was built in 1825. It is also known as Queen Victoria's chapel and is designated a Royal Peculiar, serving as an informal parish church for the inhabitants and staff of the Windsor Great Park. Services at the chapel are often attended by members of the Royal Family and the Queen regularly worshipped at the church for reasons of privacy.
The service was recorded at the bequest of the Queen Mother with a limited edition of only 150 albums being pressed as presents for all attendees of the service.
Permission has been granted to remaster this unique recording never before heard by the general public with 100% of all the artists royalties going to the The Royal Collection Trust. A copy of the recording has also been donated to The Royal Archives at Windsor Castle.
The very special 150  limited edition box sets  contain 2 of 180gm luxury vinyl albums (original and remastered) plus a CD and copy of the original order of service, and certification document . One vinyl album is a copy of the original as supplied to the Queen Mother in 1977 and the other is the remastered vinyl album with new artwork,
We hope you enjoy owning and listening to this previously, publicly unheard recording. The playing of which, allows you to share a personal and private moment with the Royal Family.
An investment that will be worth even more in the future because of their rarity and limited supply.
Only 150 numbered boxed sets are available  so make sure you get your limited edition boxed set before they run out.
Image of The Royal Chapel of All Saints in Windsor Great Park by courtesy of Joe Little